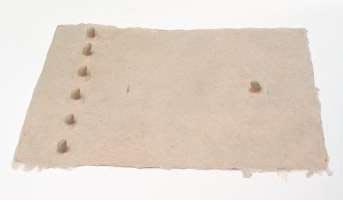 My machine actually booted up this morning! So far so good… :P
A good time perhaps to mention that I've accepted to show some of my sculptures, bronze and other, in Zurich at the Annamarie Andersen Gallery towards the end of August and so I've made a new sculpture portfolio to put some of them back on my artist site…
I would have preferred a show of my new work of course, but most of them are to big for this gallery anyway.
So if you're interested in my work from back then, it will be a good occasion to support this fine artist and buy something!
;-)
Photo is of: Speaking for myself… acrylic and paper – ©2002, 2×50×35 cm.